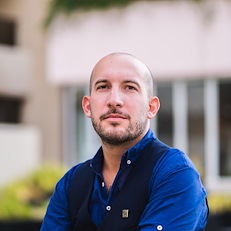 Marco Dognini
Bar Manager
Marco Dognini
Bar Manager
Born and raised in Milan - Italy, Marco began his career as a bartender at the age of 18. He got the opportunity to work in top destinations such as Australia, Indonesia, Mauritius, Turkey and Saudi Arabia.
Marco enjoys traveling as it allows him to meet new people and discover new ingredients that he can use in his creative concoctions. He loves to express himself through tattoo art and mixology.
Marco is now making his debut in Dubai's thriving cocktail scene at Siddharta Lounge by Buddha-Bar.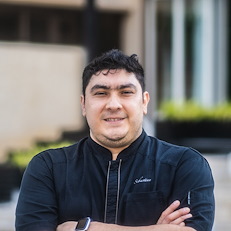 Sebastian Perez
Head Chef
Sebastian Perez
Head Chef
Born in Argentina, Chef Sebastian brings over 19 years of culinary experience.
He worked in several luxury hotels in Dubai before joining Siddharta Lounge by Buddha-Bar at the Grosvenor House, a Luxury Collection Hotel in 2014 as Head Chef. He then moved to Brasserie 2.0 at Le Royal Meridien Beach Resort & Spa in 2018 where he played an integral part in conceptualising and elevating the food menu. Brasserie 2.0 eventually won the Time Out Dubai Best Brunch award in 2019.
Chef Sebastian moved back to Siddharta Lounge by Buddha-Bar in 2020.
Sebastian loves to spend quality time with his family on his days off.